VISUAL AUTHENTICITY CHECK
Logo will expand gradually to curved shape with the different viewing angle.
1. Background uses directional extensions
2. Optical curvature animation technology, 360° full Angle visible metal three-dimensional relief effect with different viewing angles.
3. Two different fonts with high miniatures must be viewed with different magnifying glasses.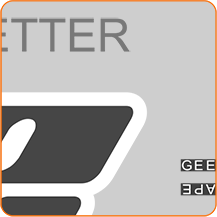 4. The scratchable area shows the number of anti-counterfeiting code.
5. After the scratch can be seen specific digital security code.