Geekvape Z200 – The Absolute Power in the Z realm.
By admin
The Geekvape Z range has so far consisted of tanks and a couple of kits. This time, among the best vape mods in the market, Geekvape introduces Geekvape Z200 Kit, a perfect fusion of power and aesthetics brings a more immersive visual experience with 2.4-inch full screen. Powered by AS-CHIP 3.0, it supports a stable output up to 200W, co-working with incredible Geekvape Z Coil, one of the best coils of Geekvape. Let this power beast take you to a better vaping realm!
Equipped with a 2.4-inch full screen, this evolved beast with brand-new UI provides all of your vaping data and brings outstanding visual experience!

The legend continues its story. This kit consists of the new Z200 box mod and the Geekvape Z (Zeus) 2021 Sub Ohm tank. This leakproof dual-coil airflow master boosts up vaping experience with pioneered top-to-bottom airflow system. The tank has the top airflow inlet which helps prevent leaking and you can adjust the incoming air to your preference. There is a new coil released for this kit too the Z XM 0.15ohm coil which apparently has double the lifespan of regular coils.

With 200W max power output, Geekvape Z200 enables you to enjoy bigger flavorful clouds. Adjustable power range 5-200W satisfies all your needs. In addition, you can choose from Power (Variable Wattage), Smart (device sets output), Temperature Control, TCR, VPC (power curves) and Bypass user modes.

If you wanna try the lastest Geekvape mod, please keep an eye on our website and social media! We will have loads of events coming soon!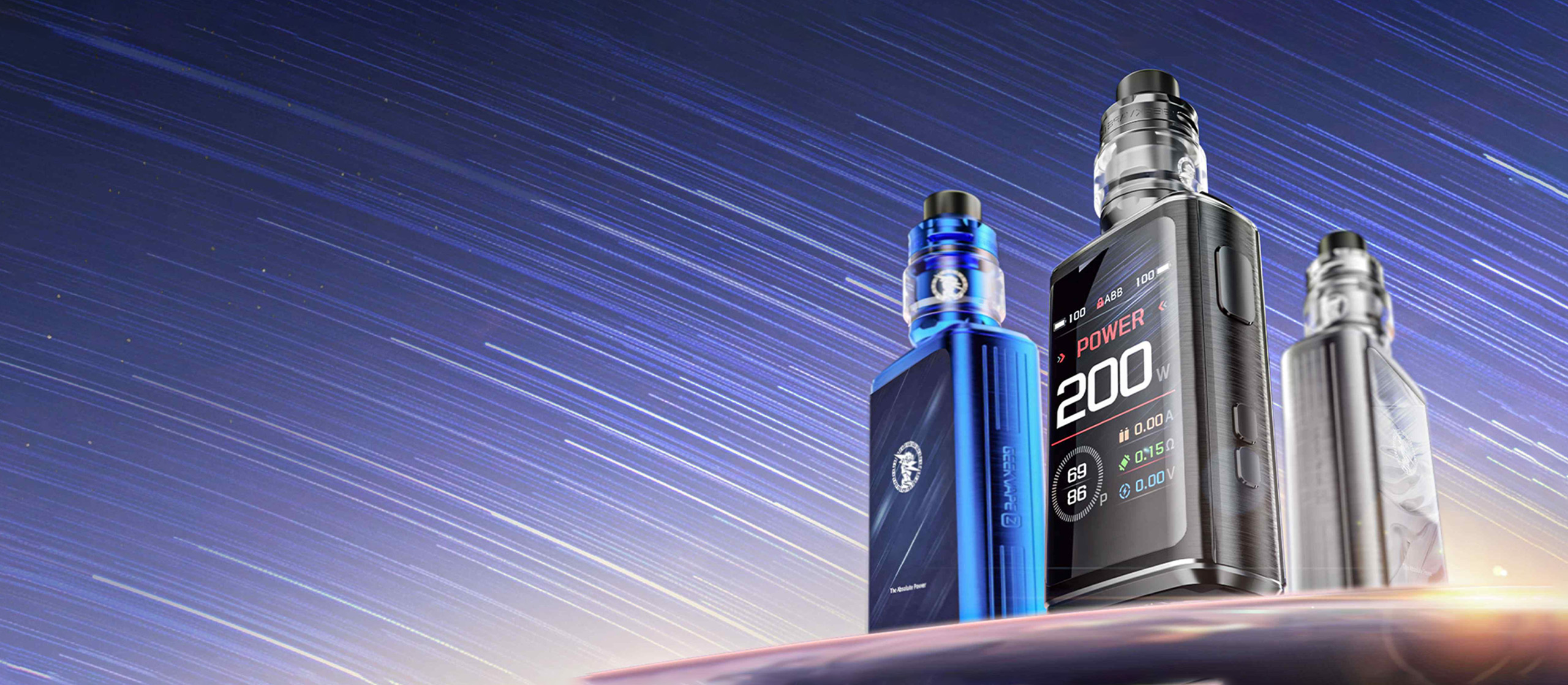 Kit Includes:
· Geekvape Z200 mod
· Geekvape Z Subohm 2021 tank
· 0.15ohm Z XM series coil (installed)
· 0.4ohm Z series coil
· Coil tool
· Spare parts pack
· Spare glass
· Micro USB cable
· User manual