Geekvape Sonder U – The Pod System That You Can't Miss.
By Geekvape
Think Starter Kits are just for beginners? Think again! Here, we'll prove it! As evidence, we're proud to present the GeekVape Sonder U Pod Kit! Excellent as a first device, the sonder u pod system also represents a fantastic way for experienced vapers to upgrade their vape in one easy move!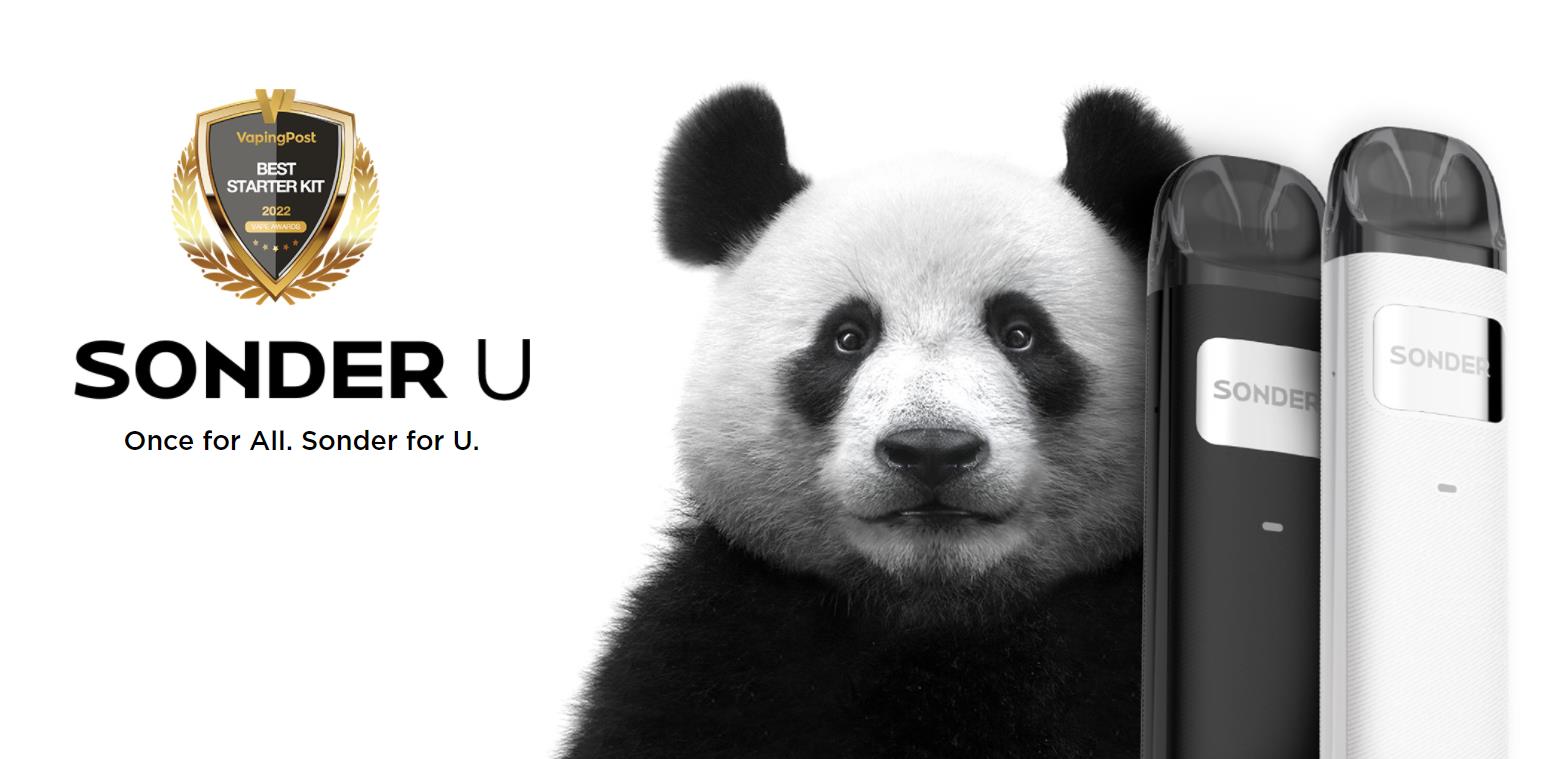 Introduction
The GeekVape Sonder U Pod Kit is packed with features designed to make achieving a satisfying vape with a 2ml vape juice capacity and 0.7ohm coil resistance. The Geekvape Sonder U Pod Kit offers deep satisfaction, premier performance, lightweight and pocketable kit!
Different from pod mods and other pod systems, the Geekvape Sonder U pod kit is designed to be easy to use, meaning it's ideal for vapers of any experience level. Despite its compact size, it's powered by a high capacity 1000mAh battery, so you can vape for longer between charges. The Sonder U can deliver up to 20W of power, which is ideal for an MTL (Mouth to Lung) inhale. It also comes with a refillable pod that has a 0.7 Ohm coil built into it, so you don't have to deal with fiddly coil changes.

Features
Size: 95.8 * 26.6mm
Wattage: 20W
Charging Type: USB Type-C
1000mAh Integrated Battery
2ml Vape Juice Capacity
0.7ohm Internal Coil
MTL Vaping
Lightweight and Pocketable
Draw-activated
Clear-view E-liquid Window
Fit For Nic Salt E-juice
Designed For MTL Vaping
For The Beginners
There are no buttons on the Sonder U, instead it features inhale activation technology. This means all you have to do is inhale on the mouthpiece to vape - no need for confusing menus or complicated settings. With its MTL style inhale, you'll experience a discreet amount of vapor production that authentically mimics the feeling of a cigarette. Plus, thanks to the USB-C charging port, this kit recharges in practically no time at all.
It's easy to refill the Geekvape U pods, which you can do by removing the rubber stopper on the side to reveal the e-liquid inlet. You can then top it up with the e-liquid of your choice. However, we'd recommend pairing these pods with e-liquids that are blended to a 50% PG concentration or higher to ensure that you're getting the most out of your kit.
Tips that you should know about Geekvape Sonder U

The Geekvape Sonder U vape kit provides stellar MTL (Mouth to Lung) and RDTL (Restricted Direct to Lung) vaping without the push of a button.
The Geekvape Sonder U vape kit provides long sessions of vaping thanks to an output of up to 20W, a 1000mAh battery and USB-C charging.
Thanks to its inhale activation feature and slimline design, the Geekvape Sonder U vape kit is easy to use and ideal for those that are new to vaping.
The included Geekvape U pod features a transparent design, so you can see how much e-liquid is left and get an idea of how long you have until the next refill.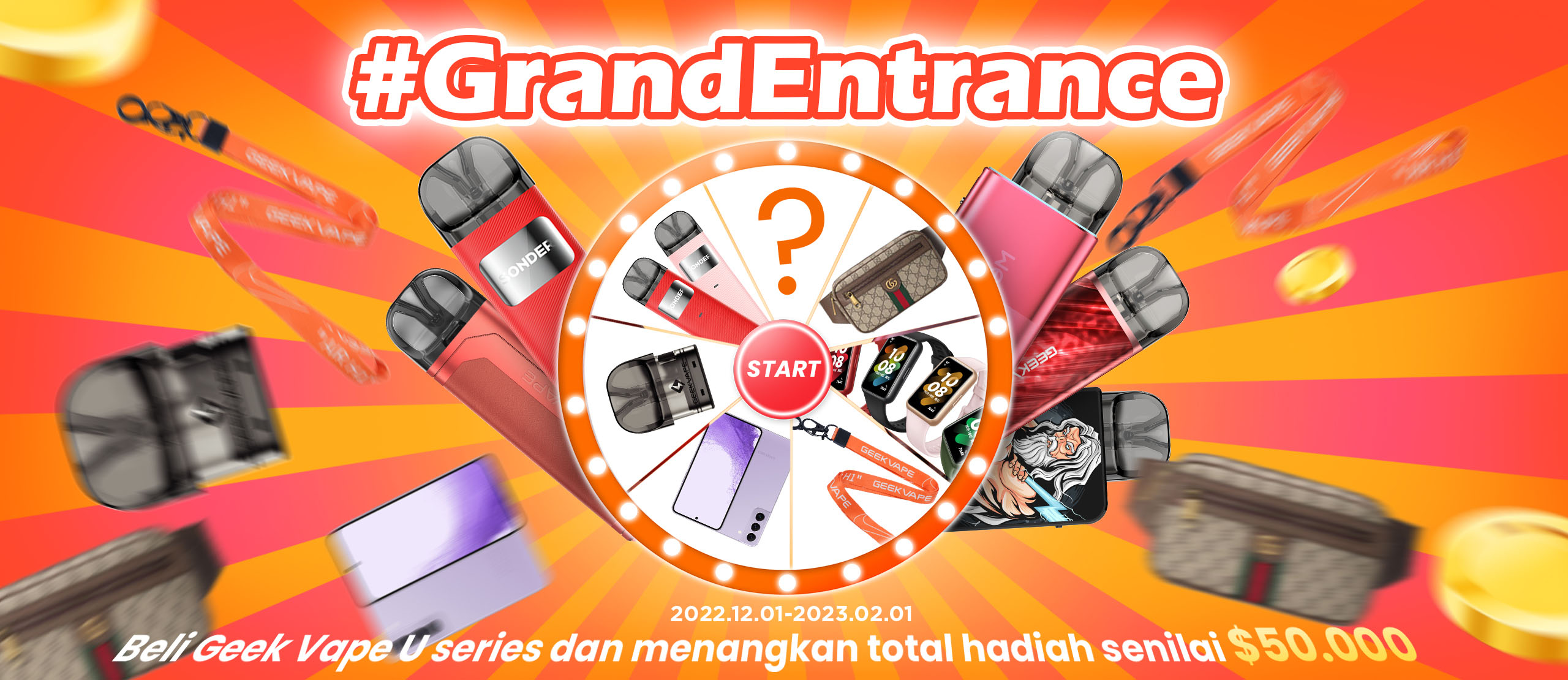 Event that you can't miss!
Geekvape is having a "Lucky Draw Geekvape U Pod System" event for the fans. At this moment, the event only faces the fans from Indonesia.
The fans who bought any Geekvape U series pod system product can get a chance to win prizes valued $50000. Just scratch off the authentication label coating and enter the SN code at our event page.
Event Info
This event starts from December 1st 2022 and will last 3 months until February 2023.
In order to join this event, you need to purchase at least 1 Geekvape U Series product. And you will see a label for authentication on the back of the package.
You'll need to scratch off the label coating and enter the SN code into the type-in bar on the event webpage.
For every SN code you hold, you will have one chance to win the prizes. The more you purchase, the bigger chance you will have!
Reminder
Please take a screenshot of every prize you have won and keep the package with valid SN code with you in case of the verification.
If you have won, please go to the shop where you purchased the product (highly recommend) or contact Geekvape to claim your prize.
Please claim your prize within 1 week after you win the lucky draw.
Please be informed that every claim without valid screenshot/SN code on the package or a timeout claim will not be verified.