Geekvape B60 – Aegis Boost 2, the refreshing and empowered Boost.
By admin
Geekvape B60 is a great looking device. It is very similar to its predecessor Aegis Boost with its frame-like cage, and leather heel, keeping in line with the Aegis branding.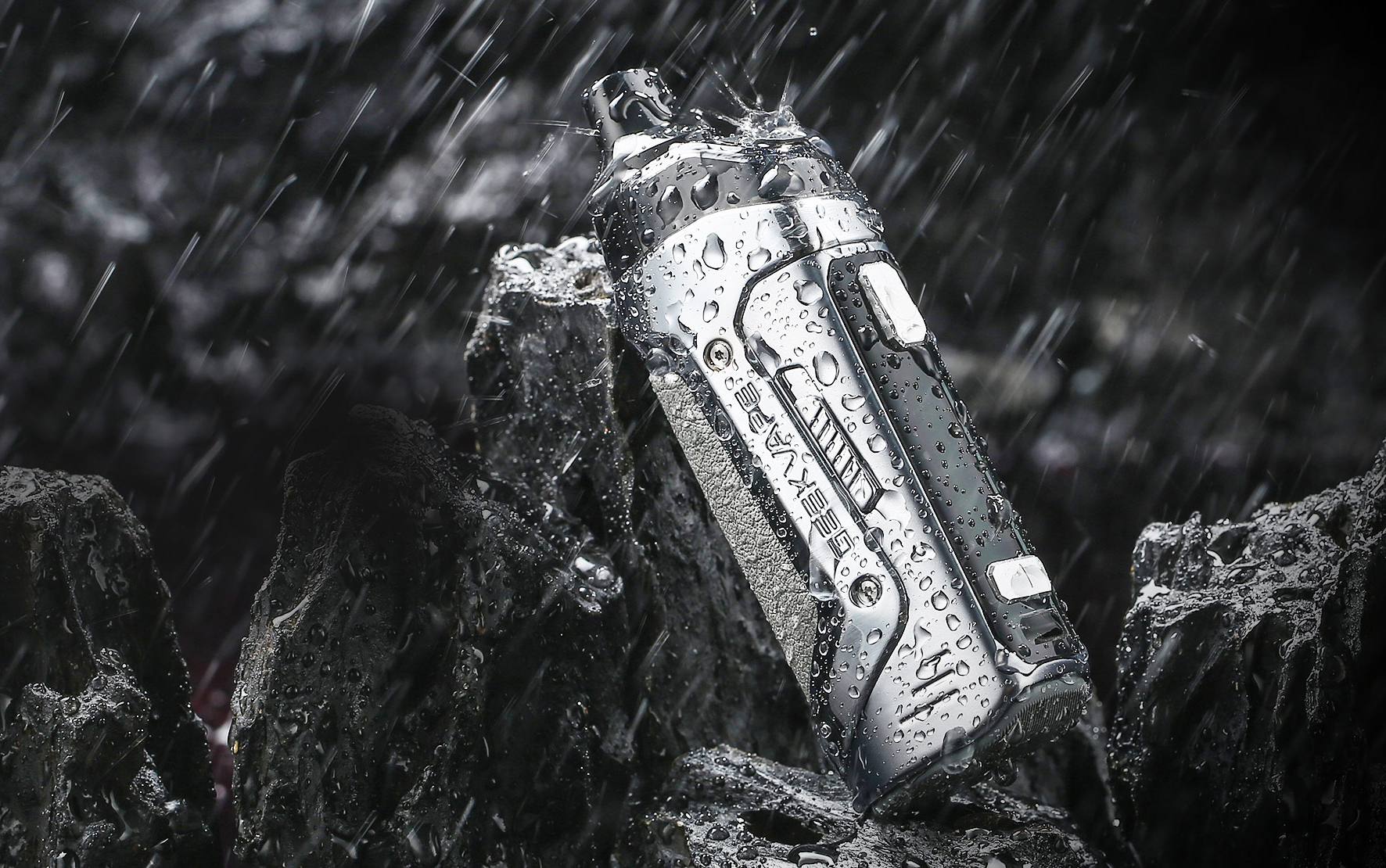 It's slightly larger than the original Boost, but also boasts some improvements, one being liquid capacity, and another a larger battery capacity.
It comes in 7 different metallic colors and is IP68 rated resistant to water, dust, and shock, being made from zinc-alloy, leather and silicone.

From top to bottom, the B60 is not dissimilar to the original boost. The pod recess is sealed to avoid any juice getting into the device, a similar front panel to the original, with a large fire button, and two smaller adjustment buttons below the 0.96′ TFT screen, with a USB Type-C charge port below that.

Two new aesthetics that we've not seen on a Boost device before, is the A-Lock on the side of the device, a sliding switch that allows you to lock the device instantly, seen originally on the L200 kit, and the rubber base on the bottom of the device, helping to ensure you don't damage the device, or any furniture you place it on. It feels nice to set it down now! Both wonderful additions.

Things have changed a lot here from the original Boost. The POD resembles the original in looks but that's pretty much as far as the similarities go. This one has a 5ml e-liquid capacity, leak-proof top airflow, sliding air adjustment instead of the original wheel/dial adjuster on the original, and a fill port that is much easier to get to with large e-liquid bottles sitting right up top.

The drip tip is a custom shape sitting on top of a raised section of the pod. A little unusual, and probably the one thing that I would pick one of the overall overhauls of the Pods. The ability to push a 510 sized drip tip into that recess would go a long way.

The Pod for the B60 takes the tried-and-true Geekvape B Series coils. A great choice, they pack a punch and perform very well, and have been used in multiple Geekvape products proving that they stand the test of time.

You'll get two different B Series coils in the pack.
B-Series 0.2Ω Coil (50-58w) is great for those who like a little more power and warmth.
B-Series 0.6Ω Coil (15-25w) is great for those who enjoy lower powered setup, to take advantage of a longer lasting battery and fill up
less frequently.
Both coils perform extremely well and as expected. In fact, these two different coils were an excellent pick. One coil for cloud chasers, and the lower wattage one for those who vape at lower wattages and possibly might enjoy MTL. FYI, the airflow can dial right down to get a loose MTL draw.