Now is ALL. Wenax for U. – Geekvape's new pod system in football special edition.
By admin
The 2022 FIFA World Cup, also known as Qatar 2022, opened on November 20, 2022 in Doha, Qatar. The event is taking place in total 8 stadiums across the country of Qatar from 20 November to 18 December 2022. This is the first World Cup to be held in the Arab world, and the second World Cup held entirely in Asia after the 2002 tournament in South Korea and Japan.

Geekvape, an industrial pioneer in collaborating with sport tycoons, at this moment introduces the new edition of Wenax U – Wenax U Football Special Edition. Adding more spices in the Geekvape pod category, Wenax U Football Special Edition integrates sporty elements into design, which boosts up Geekvape a brand-new pod brand image into another level.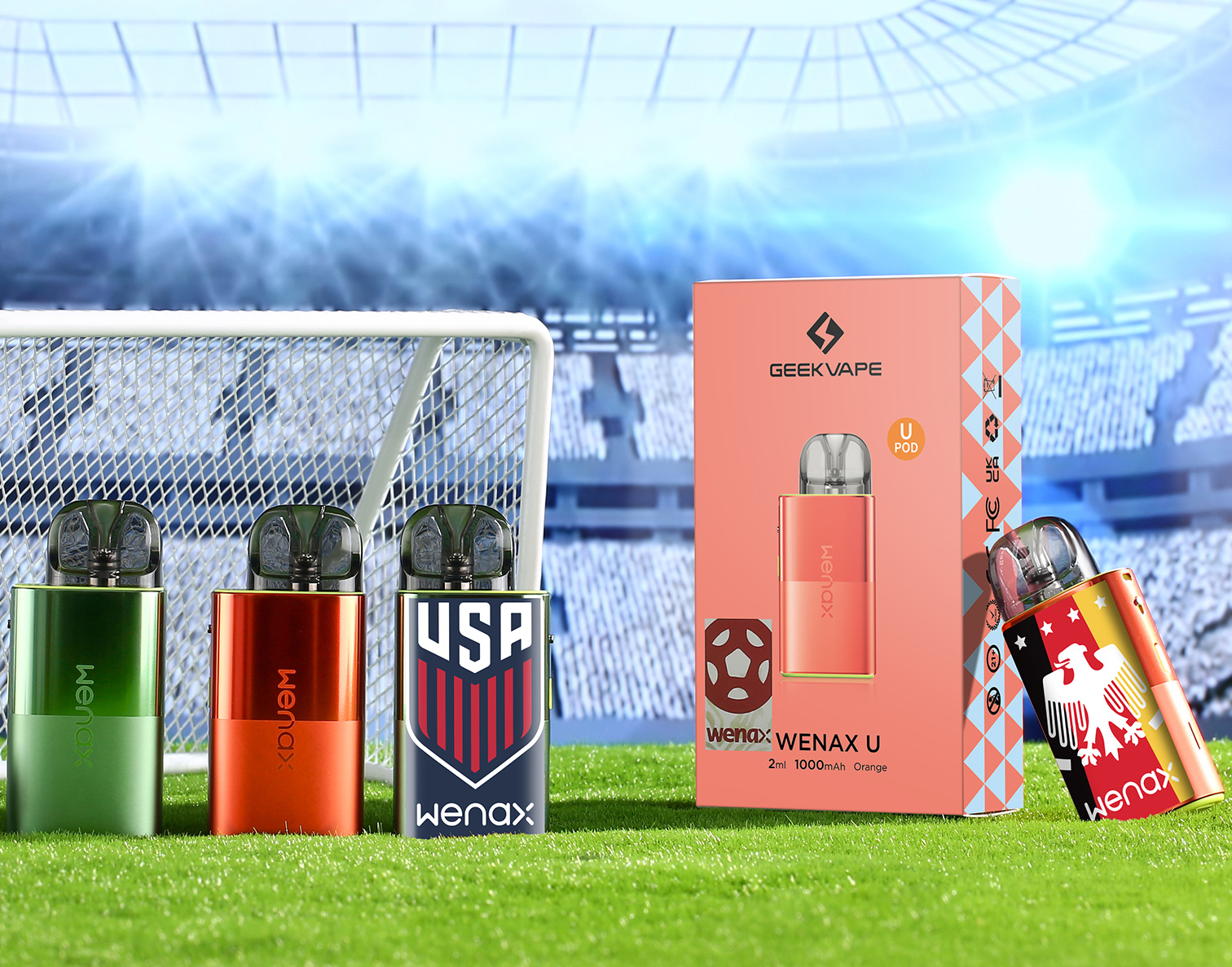 Take a look at this all-new portable pod system. It has an eye-catching appearance with a side switch for adjusting airflow and a function button for 3-level output adjustments and power-on/off. It serves long with 1000mAh battery and looks fashion with lanyard that comes with the package. What a fashion and incredible vape experience that a pod system can bring!

With 6 eye-catching colors at the initial release, Wenax U Football Special Edition brings another 2 into the team – Green as the color from pitch and Orange as the color from Sporty Geekvape. 12 exclusive stickers represent 12 different teams that will be competing in 2022 FIFA World Cup. Users can pick whichever they like and stick it on this new Geekvape pod system. But there's one thing that need to mention is that the stickers are only provided in the products in new colors and not sold separately. The supply of the stickers is limited and available only when stock lasts. If you really would love to get these, please do consult your local retailer before you make the purchase!

Wenax U, as a new Geekvape pod family member, keeps its tradition in a perfect combination between size and experience. It is small, handy, and full of functions. With a two-gear switch on the side, you can just simply switch between different flavor experience. And this time, a tighter air and a stronger throat-hit might be a solid choice. In addition, thanks to the function button, adjusting the output within 3 different levels and power on/off couldn't be easier.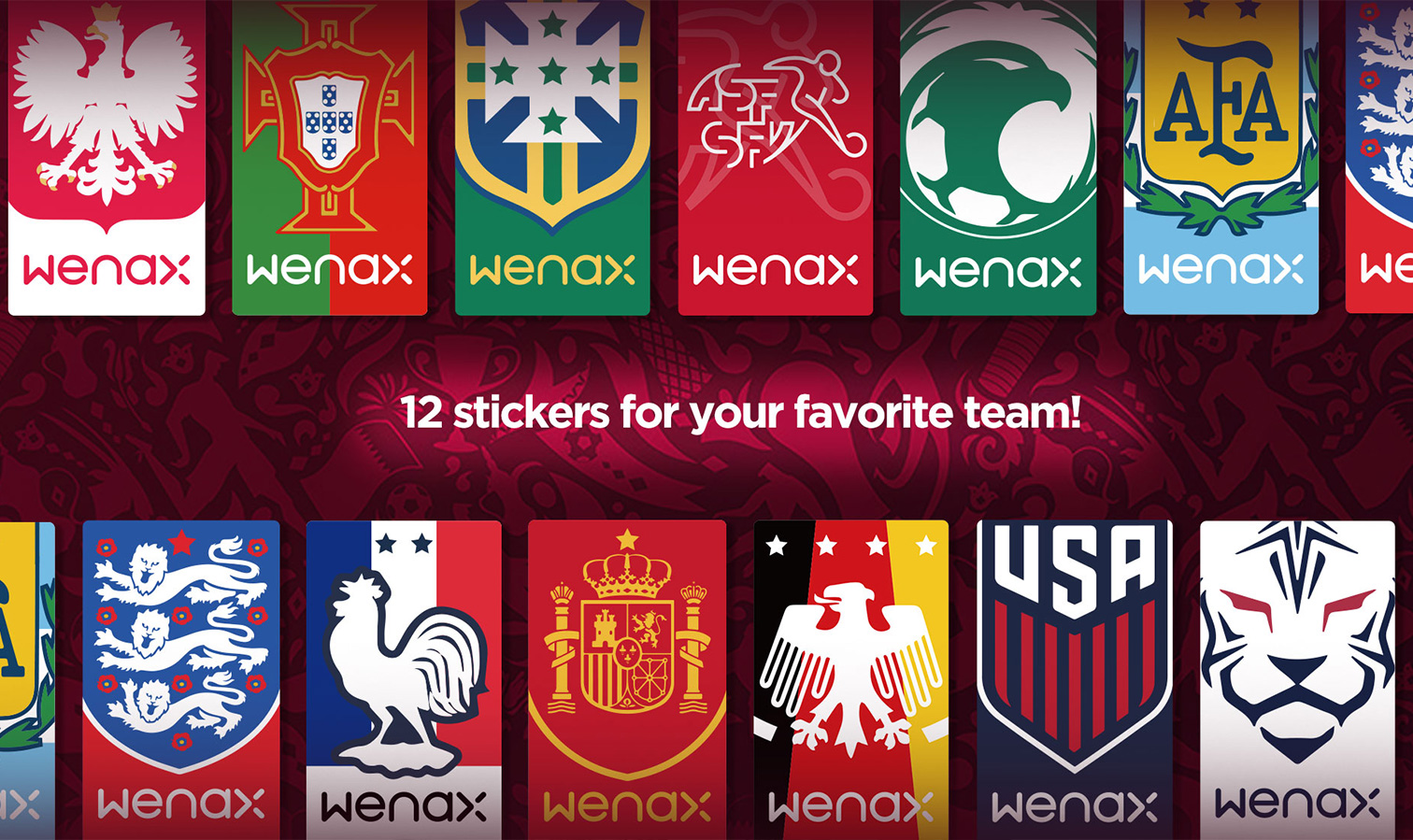 Speaking of its appearance, its eye-catching finish must be the first thing that comes in the eyes. With the joining of green and orange, Wenax U now has 8 colors in total. Black and gunmetal usually are our fans's favorite, while pink and blue now become huge hits among the community. A stylish lanyard with Geekvape logo is offered in the package. You can bring it anywhere you want and be hands-free!

Wenax U provides a long-lasting MTL vape experience and enables a consistent output of up to 20W without making coils overburnt. The application of Geekvape U Cartridge on this device reveals Geekvape's ambition in becoming the top pod brand in the industry. Tight and mellow flavor is a must-have quality now on any Geekvape's upcoming cartridge. Its design is clear and indicative for users to check the level of the liquid and condition of the cartridge. What's more, it is super compatible. With one U Cartridge, you can enjoy other compatible devices from different series of Geekvape. Each of them has its own exclusive look and features. It is truly an incredible and magical moment for those who enjoy various vape experience.

Geekvape will continue to bring excellent products and services to all beloved fans. Your opinions and support are the most important factor that we continue to innovate. Please check more information about the new U Cartridge series pod systems on our social media and join various events!