IS GEEKVAPE THE BEST VAPE BRAND?
By Geekvape
Geekvape, together with other vape brands including SMOK, Voopoo, was rated as one of the Best Vape Brands 2022.
It's taken GeekVape no time at all to become one of the best vape brands. Loved by vapers worldwide and thanks to their super innovative take on vaping, Geekvape has always been at the center of innovation in the vape industry. In 2015 GeekVape released the first mass-produced rebuildable tank and vapers rejoiced. Since then GeekVape has continued to release vapes quite unlike any others. Not only do they continue to create awesome vape tanks, now they make mods, vape pens, and pod systems.
You can't talk about the GeekVape brand without mentioning the Aegis Series. The Aegis series has earned excellent reputation around the world out of its outstanding performance with solid IP-rating waterproof, shockproof & dust-proof. Practically indestructible the Aegis box mods can take anything you can throw at. A bunch of the latest mods including the mind-blowing Geekvape L200 kit and amazing Geekvape S100, gain lots of love from vapers around the world.

GEEKVAPE PRODUCT INTRO
Geekvape S100 (Aegis Solo 2) Kit with Z Subohm 2021 Tank
Tri-proof Tech to provide you with more effective waterproof, dust-proof, and shock-proof protection. Industry-leading IP68 rating water & dust resistance. Ground-breaking shock-resistance. External 18650 battery for long time usage and convenience. A-Lock, accidental press protection. Bigger screen with new UI. And Geekvape Z Subohm 2021 Tank. Time for Solo 2 to play the solo.
Geekvape L200 (Aegis Legend 2) Kit with Z Sub ohm 2021 Tank
Smaller and lighter, Aegis Legend 2 leaps with pride and honor. Aegis Tri-proof Technology upgrades to the second generation. A-Lock, a new way to protect from accident. The 2nd generation of Aegis Design with new 1.08-inch full screen. Charging port with flipping cover, easier to fuel your vape. Geekvape Z Sub-ohm Tank 2021, the best leakproof tank so far.
GEEKVAPE V.S. SMOK

Are you torn between the durability of Geekvape and the popularity of SMOK? Making a decision for your next vape kit, especially if you are changing brands can be a tough decision. We take Geekvape and SMOK head to head on tanks, mods, pods and pens.
Geekvape Vs SMOK mods
Geekvape mods are durable. Actually, that's not the right word. They are basically indestructible! If you ran a SMOK over with a car I'm guessing you'd end up with a flat kit. Run over a Geekvape Aegis and it actually STILL works.
Geekvape Vs SMOK pods
Geekvape pods have more features, while comes in at the same price as SMOK's pods.
Geekvape is currently bringing out a new pod kit at the moment. The Geekvape B60 Kit (Boost 2) does do this with some other really good features which we mentioned above under 'best Geekvape'.
Geekvape Vs SMOK tanks
One of the best tanks is of the Geekvape's. The Zeus by Geekvape is a series of secure tanks and doesn't seem to leak. It's much of a muchness when it comes to tanks here, producing decent cloud and a nice airy vape.
FYI, if you are into building your own coils, then you might prefer the Geekvape options.
Geekvape Vs SMOK pens
Geekvape now offers several pen kits. It focuses more on the innovation combining quality and portability. SMOK has a couple, but they aren't really geared towards newly ex smokers.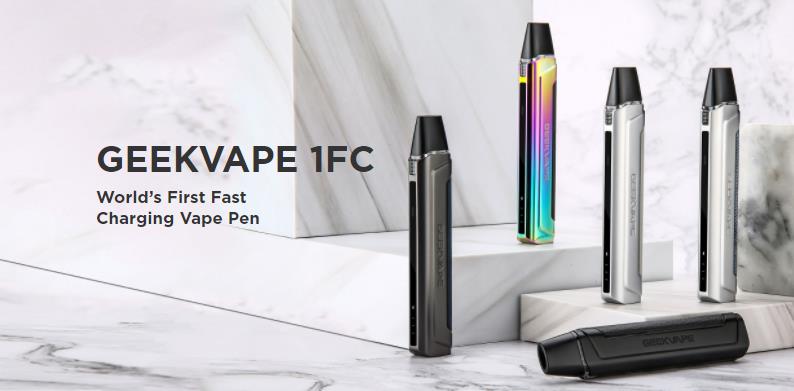 Geekvape create great quality and durable kits. We've even heard stories of people putting them through the washing machine (we guess by accident) and they still work. If you want something that is built to last, then you should definitely consider Geekvape.
SMOK is probably one of the most popular brands in the vaping world, creating kits of the masses. However, Geekvape is definitely more geared up towards intermediate to advanced vapers, who value quality over price.
We had a dig around the internet and there was lots of noise around choosing Geekvape over SMOK. One Reddit user wrote "Get the Aegis and never look back!"