Geekvape and Geekbar Make it Big at 2022 Expos
By admin
At the end of May 2022, both the Vaper Expo UK in Birmingham, UK, and the Jakarta International Vape Expo at Jiexpo Kemayoran, Indonesia, draw a perfect end.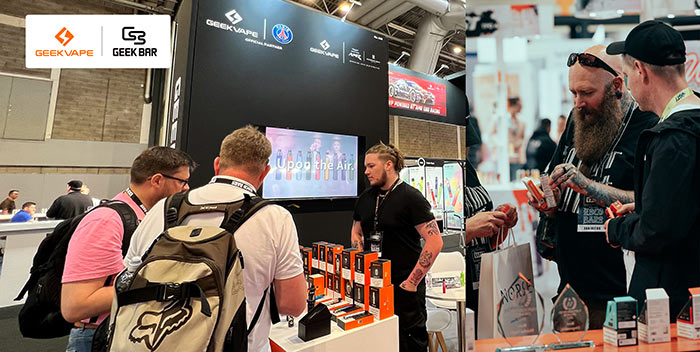 Geekvape and Geekbar, two world-renowned vaping brands, showcased their best-selling products and new technologies, including the Geekvape B60 (Aegis Boost 2), Wenax series and Geekbar's C600, and drew the attention of retailers, wholesalers, distributors, and vape enthusiasts alike during the expo.
The 2nd Gen of Geekvape Tri-proof Tech: Geekvape B60 (Aegis Boost 2)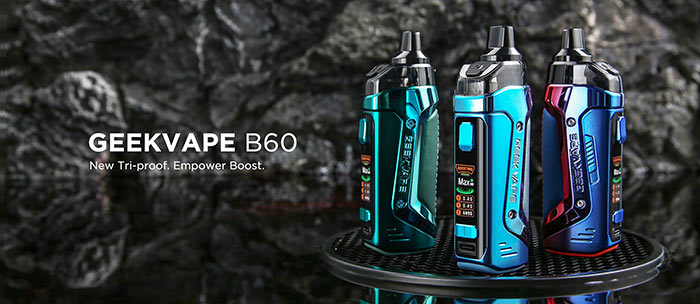 Geekvape Aegis Boost 2, the upgraded version of Geekvape Aegis Boost, features top airflow leakproof design and AS chip with IP68 Rating. Geekvape Aegis Boost 2 is powered by a 2000mAh built-in battery with adjustable output of 5-60W.
It is equipped with 0.96-inch TFT LED curved screen with Brand-new UI to show a clearer vaping information. The new G.Coil BOOST-Formula allows users to chase the best flavor, while being designed to prevent leaking and capable of bringing out the best flavor from most vape juice.
The Ultra-durable Five-layer Leak-guard: Geekvape Wenax H1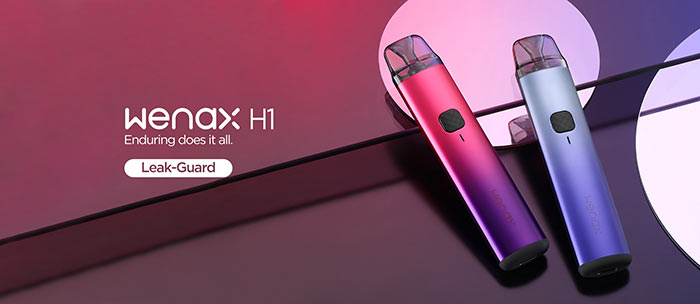 Leak-Guard, an exclusive leakproof system from Geekvape Wenax H1, enables you to enjoy a worry-free vaping experience.

The five-layer structure of the cartridge prevents each droplet from escaping, the e-liquids and gas channels are independent and do not interfere, and a high-density seal and condensation chamber are installed to reduce the risk of leakage, which is so impenetrable that no droplets can escape.

Geekvape established the industry's first basic research institute, with a professional R & D team of over 200 people, to study the core technology of electronic cigarettes. Geekvape have independent laboratories that can support rapid trial production and continuous innovation of new products and technologies, making Geekvape a leader in the industry in the field of electronic cigarette chip technology research.

Geekvape has currently applied for over 400 patents, including several patents for leakproof -related technologies, making it one of the most patented brands among mainstream e-cigarette brands in the world.

It is praiseworthy that Geekvape is committed not only to research and development of cutting-edge technology breakthrough product performance, but also to the continual enhancement of product features in order to achieve a longer and more diverse development.

To ensure the orderly development of the entire e-cigarette industry, e-cigarette brands must adhere to "strict discipline" and place a strong emphasis on product innovation, in addition to adhering to national rules and laws.